Click here to find out about my new movie Bro What Happened?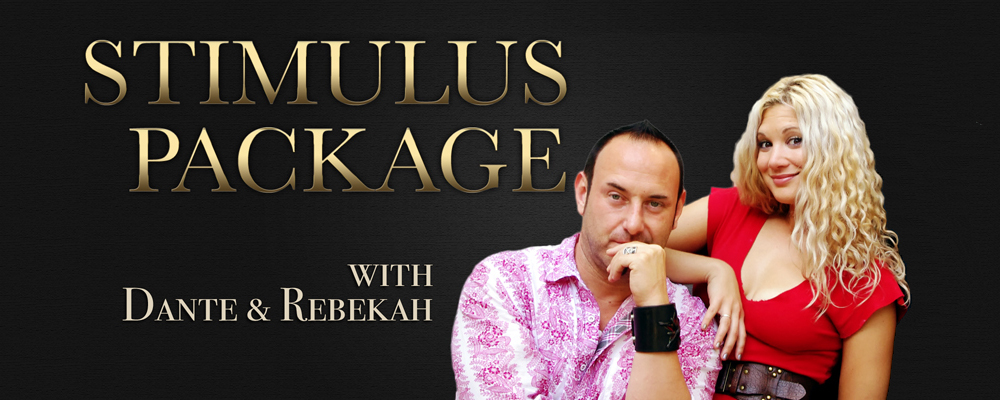 About the Show
Americas favorite comedy couple, Rebekah Kochan and Dante, host this no-holds-barred look into Politics, entertainment, sex, relationships, the news and more. Weekly guests range from politicians, A-list celebs, stand-up comedians, rockers, the infamous, porn stars, half-wits and the Gay Of The Day. You wont want to miss one minute of this.
Your Hosts
Dante

Dante is one of the top comedians in the world! He was a cast member on NBC's Last Comic Standing! Winner of the most B.E.T. Comedy Awards! He has performed for more US troops than anyone since Bob Hope! Grand Prize winner of ABC's America's Funniest People! Dante has appeared in over 40 TV shows and Movies! Winner of over 20 comedy contests! He has opened for and performed with Richard Pryor, Milton Berle, Robin Williams, Andrew Dice Clay, Sam Kinison and more! Dante has performed to over one million people live! He also produced and wrote the Schticky Commercial for Vince Offer the Sham Wow guy.
Rebekah Kochan

Rebekah Kochan is a very funny comic and the star of about 15 horror films and 7 comedy movies. ( When a Killer Calls, Halloween Night, Pirates of Treasure Island, Eating out 1-5, Dracula's Curse, Exorcism of Gail Bowers, Finding Mr. Wright, The Telling...to name a few) She just Filmed a role in THE InnAPPropriate MOVIE (Adrian Brody, Michelle Rodriguez and Lindsay Lohan) . EATING OUT 1-5 is the biggest Gay cult comedy movie series of all time. Rebekah is an ICON in the Gay Community. Her horror movie Flu Birds aired this past year on Sci-Fi Channel. It was the highest rated movie of the year for Sci-Fi. She was just called by IMDB on of the top 100 Scream Queens of all time. She is also a rocking comedian who performs stand up all over the World. She and Dante usually tour together as they are a couple.