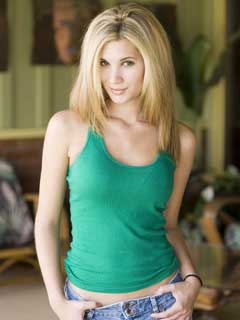 Rebekah Kochan is a very funny comic, writer for E! Fashion Police and the star of about 15 horror films and 7 comedy movies.

( When a Killer Calls, Halloween Night, Pirates of Treasure Island,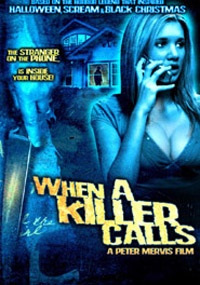 Eating out 1,2 & 3, 4, 5, Dracula's Curse, Exorcism of Gail Bowers...to name a few) Her latest movie called FISHNET is touring all the festivals. She just Filmed a role in THE UNDERGROUND COMEDY MOVIE (Adrian Brody, Michelle Rodriguez and Lindsay Lohan) and is filming a gay comedy called Finding Mr. Write and a Horror film called YORKTOWN. Rebekah is an ICON in the Gay Community and a huge draw on stage to Gay people. It was the highest rated movie of the year for Sci-Fi. Check it out all this month on Sci-Fi. Her movie THE TELLING (Co-Staring Playboys Girls Next Door) just came out on DVD and is playing all year on SHOWTIME. She was just called by IMDB on of the top 100 Scream Queens of all time.